Posted by Harry Kane on Friday, December 17, 2021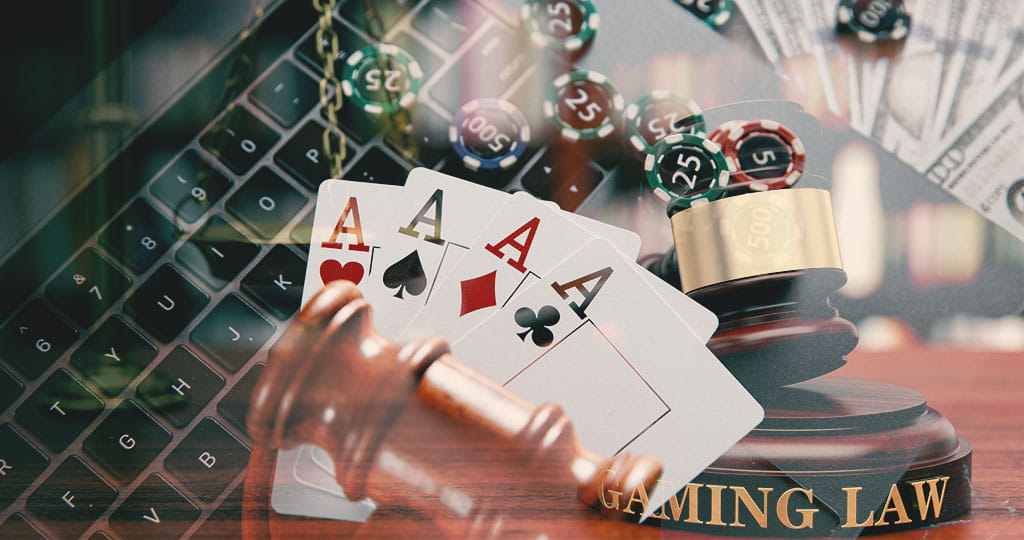 While online gambling firms typically drive the majority of their marketing efforts through digital channels, television has become a significant battleground in the regulatory and legislative space.
This was borne out again recently, when the Advertising Standards Authority (which is the body responsible for implementing the UK code for advertising) banned elite footballers and other sports personalities from featuring in sponsored gambling messages and campaigns.
This has followed a number of recommendations by the UK Gambling Commission and the All-Party Parliamentary Group (APPG) for gambling-related harm. But what will it involve, and how effective will the measure prove in safeguarding so-called vulnerable gamblers and under-18s?
What Have the Advertising Standards Authority Decided?
The focus on established sports stars appearing in gambling advertisements has become a contentious issue of late, with former Arsenal legend and addict Paul Merson claiming that their presence in such campaigns 'sickened' him.
So, in addition to banning gambling brands from using sports stars and top-flight footballers from appearing in their campaigns, the new rules have also outlawed prominent social media influencers and reality television stars from participating.
This is a significant shift in regulatory approach, with prominent gambling brands like Paddy Power, Bet Victor and particularly Sky Bet having relied heavily on celebrities to front their campaigns for years now.
In fact, a litany of current and former stars has been paid handsomely to promote and endorse specific gambling brands and promotions, including Cristiano Ronaldo, Michael Owen, Harry Redknapp and the 'Special One' Jose Mourinho.
If we delve a little deeper below these eye-catching headlines, we see that additional rules have also been included as part of the same announcement. For example, firms are now prohibited from displaying individual teams' football kits and stadiums as part of sponsored ads.
Interestingly, gambling companies are also now prevented from utilising video game content and gameplay that's likely to appeal to those who are aged 18 or under. This is part of the drive to curb under-age and problem gambling in the UK, which arguably underpins the entire regulatory approach adopted by the Advertising Standards Authority.
But how is this different from the current rules? At present, a sponsored gambling ad is only likely to be banned in instances where it appeals more directly to an under-18 than an adult.
However, the adult perspective is rendered completely irrelevant under the more recent guidelines, with adverts likely to be prohibited if they're deemed to be appealing to children or young persons, especially by reflecting or being associated with youth culture.
The use of the phrase 'youth culture' is particularly vague from a regulatory perspective, and it has been deliberately used to target a broad catchment of popular sport and reality stars who are likely to be idolised or idealised by young viewers across the board.
Because of this, sports stars will be banned from participating alongside contestants from now iconic reality shows such as Love Island. Shows like this have a huge fanbase of under-18s, while the guidelines will also be applied to radio and cinema ads alongside messages featured in newspapers, posters and billboards.
The new rules will be officially enacted and rolled out in October of this year, during the build-up to the controversial 2022 World Cup in Qatar.
So, despite the seemingly subtle and evolutionary nature of the rule changes announced by the ASA, the timing of their implementation will have a dramatic impact at a time when betting companies significantly increase their traditional marketing spend to attract a larger number of active gamblers.
The Challenge Facing SkyBet
Of course, the new rules will be more challenging for some bookmakers than others, with those that regularly feature sports legends and celebrities as key campaign figures particularly vulnerable.
SkyBet offers a particularly relevant case in point, with this gambling firm also synonymous with Sky's comprehensive coverage of the English Premier League.
As a result, the lines between these two separate commercial entities have become increasingly blurred in the age of remote betting, with established and respected pundits playing their role in promoting SkyBet offers and deals.
This issue came to prominence during the delayed Euro 2020 tournament, when SkyBet ran a viral social media campaign featuring leading pundits Micah Richards and the legendary Roy Keane.
The campaign showcased Richards and Keane on a banter-packed road trip to Wembley ahead of the tournament, with five videos in total branded by SkyBet. These videos quickly went viral and amassed more than six million views on the brand's Twitter and Facebook accounts.
The issue here was that each of the videos also shared leading SkyBet promotions and free bet offers, pertaining to markets such as the tournament's winner and leading scorer. These topics were widely discussed in the video, with a particular focus on England's chances of achieving success.
SkyBet's social media channel also shared in interview between England skipper Harry Kane and pundit Gary Neville as part of the wider campaign, while the latter also joined Richards and Keane in a further video that discussed their Euro 2020 predictions and shared similar promotional offers.
There are two clear issues here. Firstly, this viral campaign would be in clear breach of the proposed rule changes that will be enforced in the autumn, given the use of iconic ex-footballers to help introduce and promote free bet offers and similar incentives on behalf of gambling brands.
Secondly, this type of viral campaign seems to hint at the normalisation of sports betting, particularly among younger and vulnerable demographics who are most likely to be influenced by ads featuring their favourite and most recognisable sports stars.
Of course, this is a particular issue for SkyBet, which has become increasingly synonymous with Sky's market leading football coverage thanks to the deployment of pundits as part of increasingly promotional campaigns.
However, the Sky Corporation isn't alone in blurring the line between gambling and broader sports coverage, further normalising sports betting among a wider audience in the process.
For example, The Observer reported that ITV's Twitter accounts showed comprehensive Euro 2020 goal highlights, each of which were badged with a gambling company logo. These accounts reached in excess of 2.2 million followers and shared sports betting promotions far and wide.
Further research by Ipsos Mori and two separate university teams subsequently explored the impact of gambling advertising on young and vulnerable people, highlighting the use of celebrity endorsement and humour as ways of making sports betting appear accessible to a much wider audience.
Such discoveries have undoubtedly contributed to ASA's findings and rule changes, while they're indicative of wider and even more stringent changes that could be rolled out going forward.
Are These Changes Effective and Proportionate?
Interestingly, the aforementioned APPG for Gambling-Related Harm suggested the widespread banning of television advertising as part of its recommendations.
The new ASA rules also offer a clear nod to this proposal, while building on the decision of major sportsbooks within the gambling industry to agree a voluntary 'whistle-to-whistle' ban on all television ads ran during live sporting broadcasts aired before 9pm.
The question that remains, of course, is how effective will this measure prove? To understand this further, we need to look at the typical advertising spend of UK sportsbooks and the role that television plays in reaching young and potentially vulnerable gamblers.
Back in 2018, for example, the gambling industry's total marketing spend increased to a staggering £1.5 billion. This represented an increase of 56% since 2014 according to GambleAware, during which time the market's leading operators became increasingly preoccupied with digital channels.
These channels include platforms such as affiliate websites (like tipsters), direct online marketing and social media profiles, equating to a total spend in excess of £1 billion in 2018. Conversely, just £234 million was spent on TV ads during the same period, less than five times the amount invested online.
In this respect, digital promotion now accounts for a staggering 80% of total gambling ad spending on these shores, while such channels remain free from any widespread or widescale restrictions.
In this respect, the voluntary advertising ban and decision to curb the use of celebrity endorsements have been labelled as ineffective by some and represent little more than lip service to an increasingly prevalent and widely publicised topic.
While this is a reasonable perspective that challenges the effectiveness of the measure, there's another school of thought which suggests that it may be overstated and not proportionate to the actual extent of the problem.
For example, while the issue of problem gambling is almost constantly discussed, the statistics suggests that things have actually improved markedly in recent times.
More specifically, it's thought that the UK is home to 300,000 problem gamblers and in excess of 440,000 at-risk gamblers at present. This equates to approximately 0.5% and 3.8% of the total popular respectively, with these figures having remained largely consistent since 2012.
Of course, this figure is often overshadowed by the fact that the gambling industry as a whole makes approximately 60% of its profits from problem or at-risk gamblers.
However, this statistic is distorted by the fact that companies make a disproportionate amount from so-called VIP players, who are high-rollers that tend to showcase a much higher prevalence of problem and at-risk gambling behaviour.
In fact, it's thought that the average UK players bets just over £133 annually only, with this equating to a weekly spend of barely £2.57 per month.
Such behaviour isn't indicative of problem gambling or gambling-related harm, suggesting that a ban on celebrity-backed campaigns and endorsements will prove irrelevant and largely disproportionate to the overwhelming majority of punters. Of course, it can be argued that the measure may be a little more impactful from the perspective of children and younger minds that are more malleable to celebrity influence.
After all, there are 55,000 children with a perceived gambling problem in the UK, with this shocking number reported in detail by the UKGC. What's more, children are commonly exposed to sponsored gambling messages during pre-watershed sports broadcasts, in addition to digital ads online.
Even then, however, some will argue that the UKGC and UK legislators are doing sterling work in protecting children more effectively. This is even reflected by figures released by the ASA, which show a marked reduction in the number of gambling ads viewed by children each week.
More specifically, the ASA has stated that children were seeing an average of 2.2 betting or gambling ads per week in 2021, with this established as the lowest level in 12 years.
This has been largely attributed to the fact that the existing ASA rules prohibit anyone under the age of 25 from being used to promote gambling companies, and in this respect, the additional measures may be viewed as slightly unnecessary.
The Last Word
While the uncertainty surrounding the effective of the recently announced ASA measures and the merit behind them persists, it is clear that the new rules will be officially rolled out in October. It's also fairly obvious that the measures have been passed in response to recommendations from both the UKGC and the APPG for Gambling-Related Harm.
However, it has been argued that it would have far greater impact if the ASA targeted digital advertising channels, which drive around 80% of all gambling marketing activity in the current marketplace. Such channels are also thought to target young and vulnerable gamblers with more effectiveness, as the digital medium is incredibly accessible and difficult to manage (due largely to its immense and constantly expanding scope).
However, television and print media (particularly billboards) are renowned as being the most effective for targeting mass market audiences, so ASA may well argue that this their rule changes represent the first several steps aimed at protecting as many vulnerable gamblers as possible.
We'll see the effects of the new rules as they're rolled out ahead of the Qatar World Cup, during which time sportsbooks will need to craft new campaigns with a different creative hook.